Registered NDIS Service Providers Gold Coast
Bringing choice, control and freedom to your life.
Helping You Do What You Love
When a loved one benefits from specialised disability support, it can transform living with a disability into a meaningful journey. We're here to not only cater to your health and wellness needs but also to guide you in embracing opportunities in work, education, sports, and any other endeavours you set your heart on. PTBL's NDIS Care Coordination team stands ready to help you realise your aspirations. We're committed to aiding you in succeeding in any sphere, be it acquiring new skills, exploring unseen places, forging new friendships, or pursuing your passions.
We at PTBL believe that the optimal care should align with your individual lifestyle and aspirations. By bolstering your autonomy and overall well-being, we're poised to elevate your life quality. Our dedicated professional team is by your side, ensuring you lead a life of your choosing. We take pride in offering an all-encompassing range of disability support services, all accessible under one roof.
Seeking guidance with the NDIS (National Disability Insurance Scheme) or need help in streamlining your care plan? We're here to support you. Our Customer Care Coordinators will be with you at each step of the NDIS application, tailoring a plan to fit your needs. They stand by your side, championing your cause throughout. Equipped with essential tools, resources, and peer support, we aim to make your NDIS journey smoother and your planning sessions more productive. Even if you don't qualify for governmental aid or need interim assistance while waiting for application approval, our private services are available. As a dedicated NDIS provider, our primary objective is to collaborate with you, ensuring you benefit from the most appropriate services to achieve your goals seamlessly.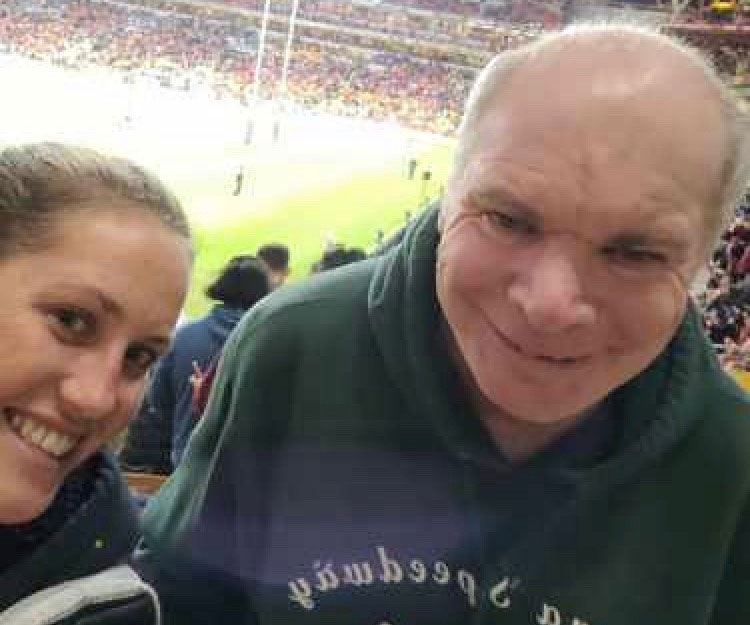 Registered NDIS Service Providers Gold Coast
Why Use Our Registered NDIS Services
Whether you opt for our tailored services or leverage government funding, we're here to guide you in making informed decisions that best suit your circumstances. Our team is attuned to your needs, consistently championing for your best interests.

For a decade, PTBL has been a beacon of support, offering disability services across the Gold Coast. Whether it's for you or a loved one, our comprehensive range of services ensures that you can keep embracing and enjoying your cherished activities and passions.
PTBL is dedicated to empowering you or a loved one to lead the life you envision. We assist in maximising the benefits of your NDIS plan. With our committed and amiable Customer Care Team by your side, you can expect top-tier service. Because everyone deserves a fulfilling life.

Our commitment is to tailor support that aligns with your preferences, be it engaging in social events or having meals conveniently delivered to your home. With PTBL, you're always assured of receiving care that's both professional and respectful every step of the way.
What is an NDIS Provider?
Service providers offer funded services. These providers come in various forms.
Your needs and preferences determine the best provider for you. Whether it's a major corporation, a charitable organisation, a modest non-profit, an individual entrepreneur, or another business type, choices abound. Those providers registered with NDIS adhere to stringent government safety and quality regulations.
Only providers registered with NDIS can deliver services if the funding is overseen by NDIA. If you've collaborated with support workers or providers not registered with NDIS for an extended period, it's beneficial to encourage their registration. This ensures continuity in your partnership.
Apart from those registered, NDIS participants can also engage with non-registered providers.
Are You Eligible for NDIS
Do you range in age from 7 to 65?
Do you live in Australia? 
Do you have Australian residency?
Because of a permanent and significant disability, do you usually need someone to assist you?
Due to a permanent and significant disability, do you use special equipment?
Need some help now so you don't depend on others in the future?
If so, you could be eligible for NDIS coverage. Learn how to apply using the button below.
The NDIS (National Disability Insurance Scheme) in Australia is a groundbreaking government-funded initiative designed to support individuals with permanent and significant disabilities. It's rooted in empowering these individuals to attain their objectives, enhance their overall life quality, and fully integrate into the community.
Key points of the NDIS:
Eligibility Criteria: Access to the NDIS requires adhering to specific criteria, such as age, residence status, and the disability's impact on daily life. An assessment determines if one is qualified.

Tailored NDIS Plans: Eligible participants collaborate with an NDIS planner or Local Area Coordinator (LAC) to craft a personalized plan. This document highlights the participant's ambitions, requirements, and visions, detailing the support and services they're entitled to.

Allocation of Funds: Based on the documented needs and objectives, the NDIS assigns funding to cater for the essential services and support. This budget is managed within the NDIS plan framework.

Freedom of Provider Selection: Participants can freely pick their preferred service providers, ensuring the services resonate with their distinct needs and preferences.

Routine Review Mechanism: To stay relevant and effective, NDIS plans undergo regular reviews. During these sessions, any necessary modifications or updates are made to align with the participant's evolving needs.

Emphasis on Early Intervention: Recognizing the value of timely support, the NDIS provides early intervention for young children experiencing developmental challenges, focusing on enhancing their developmental trajectory.
By emphasizing autonomy and personalized choices, the NDIS empowers participants to tailor their support, catering to their unique circumstances. It's a pivotal step towards creating an environment where people with disabilities can thrive, fostering a society that celebrates inclusivity and recognises every individual's potential.
The NDIS planning process is a pivotal step for individuals aiming to receive services under the National Disability Insurance Scheme (NDIS). This structured process ensures each participant obtains tailored support, centered on their unique needs and goals.
Steps in the NDIS Planning Process:
Accessing the NDIS: The journey begins by verifying eligibility. Once confirmed, an invitation for a planning meeting is extended.

Preparation Phase: Ahead of the planning meeting, participants should collate pertinent data about their disability, existing support, and desired goals. It's also possible for family, carers, or advocates to accompany the participant for additional input.

Planning Meeting: This session involves a constructive dialogue between the participant and the NDIS planner or Local Area Coordinator (LAC). It delves into understanding the participant's aspirations and required support levels.

Determining Goals and Needs: A collaborative effort between the participant and planner establishes both immediate and long-term objectives. These might span across realms like academics, professional pursuits, societal integration, and routine activities.

Mapping Supports and Services: Given the goals and needs articulated, the planner recommends relevant NDIS-aligned support and services that can aid the participant in realizing their goals.

Formulating the NDIS Plan: Harnessing insights from the planning session, the NDIS planner or LAC crafts a tailored NDIS plan. This plan delineates the participant's goals, earmarked support, and the budget for each support segment.

Plan Examination: Post-development, the NDIS plan is presented to the participant for scrutiny before finalization. At this juncture, if there are aspects needing alteration, they can be conversed with the planner.

Executing the Plan: Once the plan is endorsed, the participant can commence leveraging the designated supports and services.

Routine Review and Adjustments: Typically, NDIS plans undergo annual reassessments to stay attuned to the evolving needs and scenarios of the participant. Should there be substantial changes in a participant's situation, a review can be requisitioned anytime.
The essence of the NDIS planning process lies in its commitment to participant empowerment. It's intrinsically designed to be participant-centric, assuring that each blueprint resonates with an individual's distinctive needs and dreams, paving the way for an autonomous and enriched life.